Private acting coaching for beginning actors and seasoned veterans
Workshops, audition prep, self tapes…
Workshop: You get my full attention as we work together to get you up to speed in a private multi session workshop.
Learn how to be confident, genuine, interesting and compelling in front of the camera.
Have an audition coming up? I'll help you be ready to kick it and stick out from the crowd.
Self tapes can take time and are often frustrating to do on your own. 
Together we'll prep the scene, I'll read with you, shoot it, edit it and send it off to your agent or casting.
Acting is a craft
I studied for years in Montreal, Toronto and Los Angeles.
Performing as a professional actor since 1982, strictly in film and TV since 1984.
I realized being trained for the stage is one thing, having a real craft that I could rely on for the different medium and quicker pace of working in front of the camera took me years to study, understand, learn and develop…
I can give you the tools so you'll be prepared to deliver a compelling performance and have a career in film and TV.
The learning never stops. We never stop improving our craft, expanding and pushing ourselves as we grow. 
I can be there to help you, to push you, to listen to you. 
Auditioning is also a craft
When you act, you are working with your partner, the director and ultimately for the audience. When you audition, you're trying to land a job. These are two different disciplines.
And let me be blunt; if you don't get the job, no one will see your acting.
I've been there. I understand what you're going through and what it takes to prepare an audition, a role, to be ready for an important moment.
Please note:
Canadian clients: e-Transfer payments preferred (PayPal charges extra).
Cancellations are accepted with 24 hrs notice.
Private Workshop
5 x 1hr. sessions: $425
(plus applicable taxes and any PayPal fees)
Self Tape & Audition Prep
$100 per hour
(plus applicable taxes and any PayPal fees)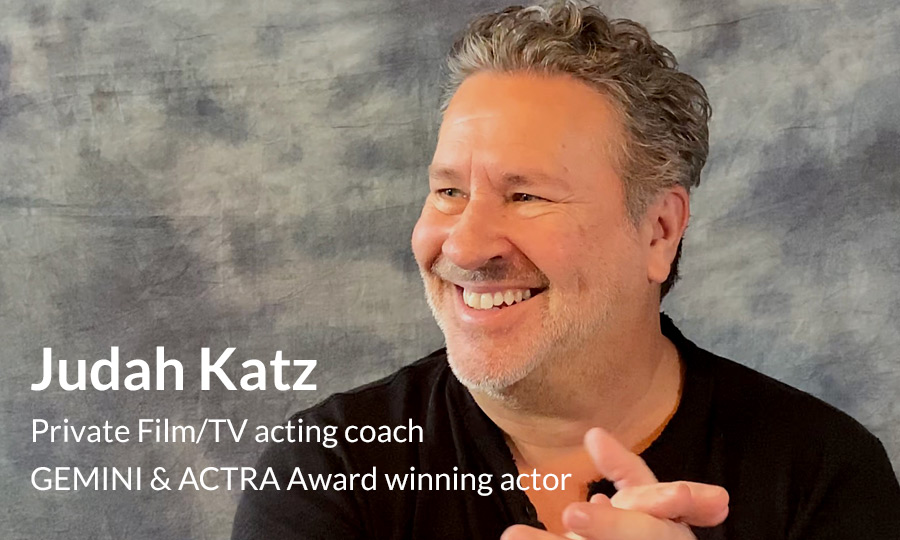 I have a developed a dependable technique, that I can share with you, based on hundreds of hours of classes and thousands of hours on set of feature films and television shows. It allows me to work with confidence, professionalism and competency with some of the best actors and directors in the world.
Contact me using the form below and let's get started.

We can work together personally in Toronto or via Skype, Zoom or FaceTime.